Boys Ranch (and Girlstown) is actually the oldest home
living option of its kind for kids who for one
reason or another can not live with their parents – even
older than Father Flanagan's Boys Town. I visited
the Boys Ranch near Amarillo, Texas yesterday. It was a
very moving experience.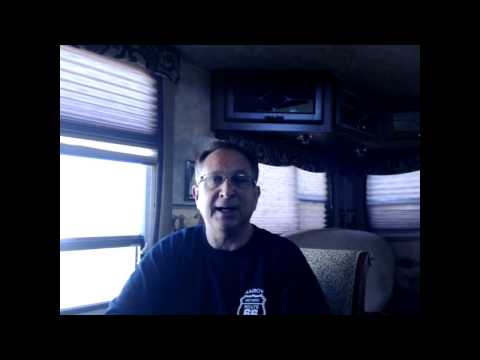 After viewing a brief 10 minute video that filled me in on
the history of the facility, I was greeted by
Kevin, one of the houseparents who has been serving Boys
Ranch for 8 years now with his wife. As Kevin took
me around the campus (which was originally 120 acres, but
is now many times larger), I listened to him talk
about "his boys" (he has raised 12, many of whom have been
with him for over 6 years now). At lunch I had
the opportunity to meet several of the young men whom Kevin
and his Wife, Kim, have raised since they were
about 7 or 8 years old.
As an educator myself, it was evident to me that Kevin and
Kim have done an amazing job and formed a very
strong bond with each of their boys. While we ate, I was
impressed not only by their manners (far better
than I'm used to from teenagers!) and two had to excuse
themselves to go work. The boys each can apply for
jobs on the campus at the age of 14.
The kids at Boys Ranch come from all over the planet,
though they are mostly from Texas. Kevin and I talked
about how Boys Ranch meets their needs. There are about 300
boys there, and 600 staff to support them. This
includes teachers, administrators, social workers, house
parents, and more.
Don't miss the slide show below…
From all indications, the boys are well cared for,
loved, and being raised to be productive,
independent young men. Perhaps the most astounding thing I
learned is the extreme demand for "outside
placement" for children today. Kevin shared in his first year,
Boys Ranch received over 100,000 requests for
placement, and with only about 50 spaces available…you can
imagine the competition to get placed there! That
figure was from 8 years ago, if I shared how many
requests they have received this year, well, lets
just say the figure is in the millions!
You should know that Boys Ranch relies entirely
upon donations. If you visit
http://www.calfarley.org
you can make a donation of your own. If you choose to
visit, they welcome all for tours AND they even
have their own RV park on site for which they do not
charge!
I plan to return next time I'm in the area and if
they allow for short term volunteers, I will do so.