That is a strong claim to make in ANY post, especially on the topic of heart disease… but consider the findings in this article…

Important: We wish to provide background on the issue of heart disease here and a REAL solution, please DO read on if you want the 'whole story' – BUT – if you are a "bottom line" kind of person, you can SCROLL DOWN to view a video highlighting COMPELLING RESEARCH concerning Arginine (and why we ALL need it) OR click here to review the Arginine product we recommend.
"27 Years | No Deaths from Vitamins, 3 Million from Prescription Drugs"
Over the past 27 years — the complete time frame that the data has been available —  there have been 0 deaths as a result of vitamins and over 3 million deaths related to prescription drug use. In fact, going back 54 years there have only been 11 claims of vitamin-related death, all of which provided no substantial evidence to link vitamins to the cause of death. The news comes after a recent statistically analysis found that pharmaceutical drug deaths now outnumber traffic fatalities in the US. In 2009, drugs exceeded the amount of traffic-related deaths, killing at least 37,485 people nationwide. Read more: http://naturalsociety.com/27-years-no-deaths-from-vitamins-3-million-prescription-drug-deaths/#ixzz1wdimIjME
Lets digest the essence of this article
While pharmaceuticals are a valuable tool given certain circumstances, I'm sure you would agree that remaining healthy is THE key so you are never faced with a NEED to take prescription drugs. The key question we then face is "How do I maximize my health, and minimize the chances I will ever need to take prescription meds for heart disease (or anything else for that matter)?" Why does ANY of this matter?  Simple… Heart Disease (and stroke) is the #1 Killer in our society today! Think about your friends and family – odds are YOU know someone personally (or you yourself) have been "touched" by this silent killer.
We're talking about the LENGTH and QUALITY of YOUR LIFE…
You see, I love the Kenny Chesney song that says "everybody wants to go to heaven, just not right now!" (ok, ok, i'm paraphrasing it…gimme a break!) So, lets work on that premise – and lets also agree that for the time we are "here" (alive on this planet), it would be better to be HEALTHY…right? Of course this begins with good eating habits and regular exercise. But, thanks to "modern science" we now know there are supplements we can take that will increase the odds of living life HEALTHY for the vast majority of our lives. Further, some of these "potions" can even reverse certain conditions. I realize that the moment one gets anywhere near claims about health, the red flags go up with most people. Me too. I can't begin to tell you how skeptical I was introduced to Arginine (sometimes referred to as nitric oxide) and Arginine Infusion … **Arginine which shows great promise in the reduction in the incidence of heart disease**.
Honestly, it took hours of discussion and testimonials from my own brother (who had seen some friends have their first heart attacks) and discovered Arginine Infusion for himself, and then a 3 hour face to face meeting with the CEO (of Good Life), Steven Smith before I was willing to even TRY it. What I learned from my meeting  with Steven is he is genuinely different from other "nutritional MLM" companies and entrepreneurs. Steven does his own design, manufacture and production of his products – all of them. He is knowledgeable about health and nutrition and genuinely cares to make "best in class" products. Arginine Infusion, "frankly is something that EVERYONE north of 40 should be taking." Why do I make this bold statement? I will let the research speak for itself – watch this video…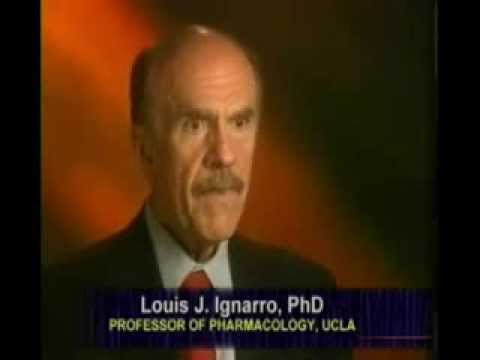 Briefly, Ignarro found why arginine lowers your risk of heart attack and stroke…and since heart disease & stroke are the #1 killers in America today… to me it just made sense to become a user of Arginine Infusion. Compare its ingredients here to other arginine products – and there are plenty of them. So, what makes Arginine Infusion different?
bio-availability – how well your body absorbs it – Arginine Infusion readily dissolves to provide what is typically the BEST bio-availability

the mix of ingredients – including 5000 mg of arginine and 1000mg citrulline; vitamin A (all called for by Dr. Ignarro) AND for good measure: resveratrol; grape seed extract; co-enzyme Q10; Omega 3 (from fish oil) and 70 plant-sea ionic minerals

what it does NOT have – read labels!! There are NO harmful substances in this formulation
Does it work? In a word – Yes.
You can obtain Arginine Infusion by clicking HERE or the banner below and then the "buy now" button located mid-page.
Feel free to contact me and I will share a personal testimonial. My contact info is at the top of this page AND if you like this – please pass it along or share it or "like" it. Thanks!