YOU can do this too! 
After several days of work – no, NOT 8 hour days! I work in bits-n-pieces and take MANY breaks. It is READY to be unveiled. Creating a new website all started with Keyword Research (click the link to access the tool I use to do my research). Also… here is an article where I recently discussed the tool I use and a bit about what I look for when using it.
http://thesymptomsofheartdisease.net 
A BRIEF video to introduce whats going on…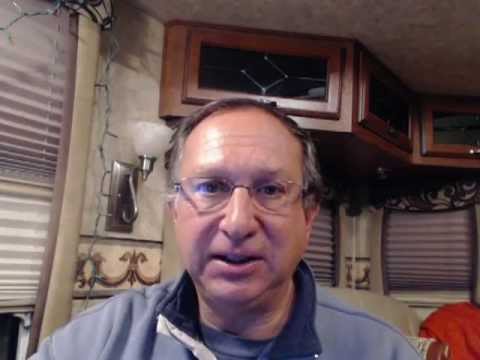 So, what did it really take? Know this, creating a new website DOES take some work – overall probably about 15 hours total. But it CAN be done (and yes, YOU can do it.) As you review the site (click the banner above to get there – it will open in a new tab), you may wish to look for evidence of the following:
The logo at the top of the page was created (by me) in snagit (not free, but inexpensive)

There are 3 pages so far (the featured article; the "contact us" and "about us" pages)

The blog has been setup to rank for "symptoms of heart disease" – note its use in the featured article and if you know how to look "under the hood", you'll see I have optimized it for that long-tail keyword at every juncture

The videos have been loaded to a youtube channel that is optimized for the same keyword, also a gmail account has been created with the same keyword

This particular keyword is high traffic (14,800 searches per month), but I'm going up against several "high PR sites" such as webmd and the NIH
So… I really could use YOUR help! 
May I ask you to visit the "symptoms of heart disease" site? When you do, please watch the 2 videos (heck, you may find the information compelling – in fact, I'd love your thoughts and feedback – you can supply them at the bottom of THIS post.) While you're watching the videos (you can click the YouTube logo in the lower right corner to access the YouTube page, please DO comment there as well and use the thumbs up/down buttons provided by YouTube. One major factor in ranking with Google is "social engagement", so your comments, thumbs UP, and time on the video help to set it up for first page ranking. My goal is to get the site AND the videos ranked on the first page of search results in both Google and YouTube (the #1 and #2 search engines!)
For real, as you review the site and the videos, hit me with whatever comes to your mind – is it visually appealing?, does it load quickly?, would YOU suggest any changes? does the verbage make sense? I can tell you what I have planned… I will be adding more pages and posts that will be strategically designed to rank for complementary keywords. I am also working on creating backlinks (if you know what those are, feel free to create one for me!)
Notice the "monetization strategy" on the site – I am focused on an arginine supplement called Arginine Infusion – passionate enough to be a user of it myself. 
Naturally, once one becomes a satisfied customer, they *may* also be interested in profiting with us as well, but, speaking for myself, I'm tired of "pitching biz opps"… aren't you? (again – I welcome your feedback on this issue! Use the space below to comment.) But frankly, I'd be happy to have hundreds of satisfied customers nationwide (providing residual income), even if I never make a dime from the "leveraged" side of the business model.
Now, I mentioned that YOU can do this too…
Realize that once the site is created and you spend some time (minimal time) each week adding a post or two, it will "run" on auto-pilot. Now, there are NO guarantees that it will rank on page 1, in fact, as I noted earlier, I chose a  keyword (symptoms of heart disease) that may be tough to rank for…but heck, nothing ventured, nothing gained, right? And, I will make more sites – probably a bit more quickly as I become more adept and now know the theme I am using.
As I created this site (and no, I'm not done, as I mentioned I will add more posts and pages in the coming days and weeks, but the 'heavy lifting' is most definitely done!) I documented each step along the way. This has allowed me to develop a template or a flow-chart if you will. My goal is to create a process for developing websites and ranking them on Google that anyone willing to invest the time and effort can follow. If you wish to do the same – and in doing so, create long term stable residual income, I will be glad to mentor you "according to your needs". What that means is, there are a number of levels at which we can work. Contact me and we can discuss the available options.
If you elect to work with me in promoting Send Out Cards as one of my "business partners", I will make my flow-chart information and videos available to you on Creating a New Website to enable you to do this kind of work as well! If you wish to pursue your own path, contact me and we can discuss a plan if you want my help to execute your plan.
In closing… don't miss this offer from Webroot – I just purchased another year of protection…