Social media marketing – the new buzz words… and in a world of "web 2.0" tools and services, Facebook is probably king of them all. Yes, linkedin has its role and so does twitter, but Facebook with staggering numbers – membership approaching 1/7th of the worlds population has captured the energy and the buzz!
Facebook started less than a decade ago with personal pages and "friends" as the model. It grew into pages called "fan" pages and "groups". The fan pages are now a great home for businesses – and those pages can even be customized with the look and feel of a webpage, including video, and offers you can opt-into to acquire many, many "freebies".
The most exciting thing though for a business, is the ability now to drive "eyeballs to your page". Watch my video below as I detail how this is done…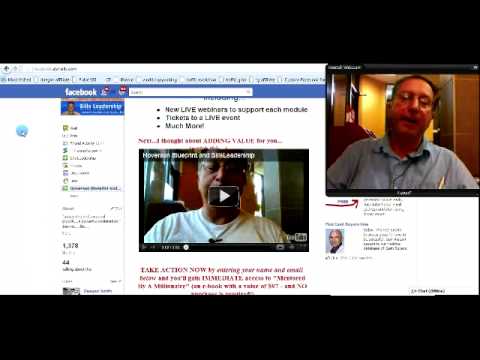 Want to learn more about Social Outbreak? 
As you saw in my video, any kind of business – home based (MLM) or brick and mortar (traditional) can and should create a Facebook business page and then a custom Facebook "iFrames" page. This is what Social Outbreak does…and then some! Why the excitement? Because creating a custom Facebook page is just the beginning of a marketing strategy. Once the page is complete, the next steps include promoting it, creating engaging content, and following up with those who "like" your page. 
This is where Social Outbreak shines! Until recently, the best approach towards promoting a Facebook page was perhaps Facebook "pay per click" – the advertisements that appear on the right side of people's personal pages. The benefit of a "ppc" advertisement is that it can be set up in a way that you to a great degree control who sees your ad and how much you pay for it. But… by far the better strategy is the one offered by … you guessed it – Social Outbreak!
In a word (well two…) "viral growth" – that is where the excitement comes in. You see Social Outbreak offers two distinct strategies that I discuss in the video above AND on the page I have obnoxiously linked you to four times now! Go there and review the two graphic images to see what they will do for you… then either take action and join right now (you can also profit with us OR just get a customer account) OR you can reach out to me and ask as many questions as you can think of… and then you're really going to want an account!