Why would anyone want to create an interactive YouTube video? Ever watched a video where during the video things come up on the screen within the video that YOU can click on?
Does it create greater viewing engagement? (My bet is YES.)

If you're trying to make a point, will an

interactive YouTube video 

 technique help to emphasize your point? (My bet is YES.)

If you're in business, could it increase sales? (Absolutely YES!)
In fact, I have found YouTube to be an INCREDIBLY POWERFUL and FREE approach to reaching lots of folks and seeing them develop interest (and yes, sales) in the products and services I am passionate about and in turn promote. 
So, my goal here is to help you learn step-by-step how to create interactive YouTube videos. My series of videos illustrate first how you need to setup your YouTube account to make it "ready" for "annotation" (that is the "magic" YouTube added enabling us to do these wonderful things!) The good news is, you can do this with ZERO "extra" software, though there are somethings that will help as you go along – and I talk about them "just at the right moment" in each of my videos.
Ready to get started? …and learn How To Create…
Interactive YouTube Videos
This first video takes you through the steps required in your YouTube account in order to "ready" it for interactivity.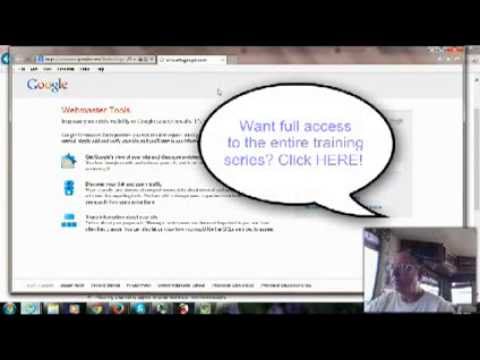 A few things I mentioned in the video you may wish to access:
Next, you are going to learn how to verify you own the domain you just linked your YouTube account to (associated website to use their terms). As I'm hinting above, you need to have purchased a domain (be kind, use my GoDaddy link if you wish to obtain one, it costs you no more, but as an affiliate it helps me to fill my fuel tank!) Further, to actually post a site on the Internet, it has to be hosted. I have found HostGator to be VERY reliable (important) and VERY affordable – so they have my recommendation. When you visit their site, I suggest you click "view web hosting accounts" and then you may find, as I did, the "baby" account for 2+ years to be the best value. (By using HostGator, you will be able to gain outstanding support from the company, and I want you to feel free to tap my knowledge base as well.)
I also recommend a great tool for creating videos – and you can create videos where you are "inset" on the page as you saw me create! The tool costs $15/year and is here.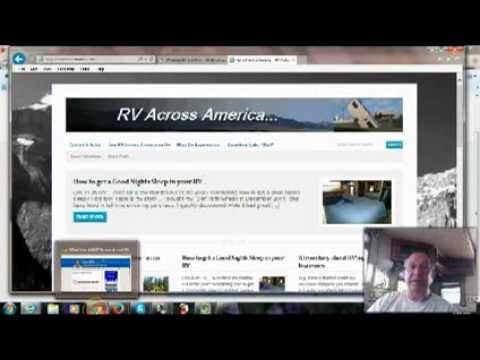 Note in the video above I started to talk about how to get a website started – the links I refer to are offered above. The "next video" I refer to in this video is actually video #4. 
I decided to include this next video (#3) as it  illustrates the kinds of interactivity that I consider to be both powerful and effective. (The product I'm highlighting also happens to be one I strongly believe in, but my reason for sharing the video here is to illustrate what YOU can do.) Note how I make use of both outside software to create the "cartoon bubbles" and features within YouTube to create the subscribe button. I'll have more on how to create the "cartoon bubbles" later in this post.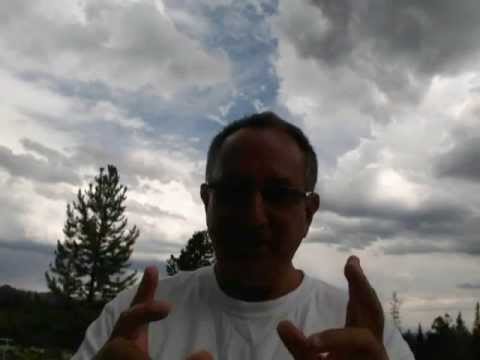 This next video (tutorial #3) will introduce you to how to edit your video while it is still "living" on your computer.  I use a video editor called AVS Video Editor. There are some free alternatives. It is within the video editor I create some of the elements you see in the final "product" that is live on YouTube. Know that as you watch this video, you're seeing the actual process I engage in when evaluating a video (of my own – OR – one that I have downloaded from YouTube previously) and deciding where to add annotations and links. No links are added through this video editor, only the annotations. The links come in the LAST video (tutorial #4)
Lets review where we are so far: You have set up your YouTube account to have an "associated website", you created a video (perhaps using screencast-o-matic), you ran the video through an editor like AVS4YOU, and you have uploaded the video to YouTube. Ideally the video is still "unlisted". This next (and last in the series) illustrates what you do in YouTube to add "hotlinks" and other features that will enable your viewers to see more of your content and connect with you.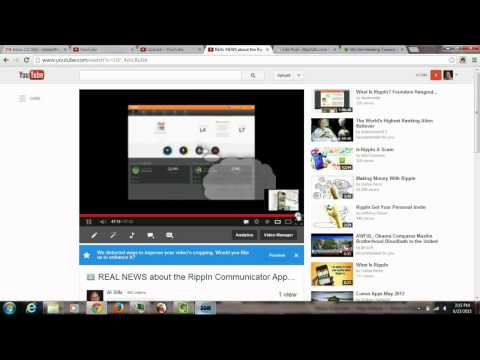 If you wish to contact OR work with me – look for the links above!