Greetings from Lake Lewisville, Texas
If you build it, they will come. And they did and we did! 
In fact, the Lake Lewisville campground (where I have been for the past week or so) is a "CCC" project from the 1930s – they dammed up the area and made a big lake – nice idea in country that is over 100 almost every day from Jun 15 – Sep 15! And put in a campground where you can WALK to (and then swim IN) the lake from your campsite. 
Where am I? On the northern end of the Dallas Metroplex. 
My trip to Texas has been MOST eventful – of greatest note is the recent "Restoring Love" event … now I am getting the final repairs done from my blow out in mid-july. I am at McClains RV – a great shop to work with! When they "finish with me" and send me on my way – hopefully in a couple of days, I'm heading for New Mexico (again) and then we will see… my only criteria after then is "gotta be near a major ski area" for the winter! And…unlike last winter in the Salt Lake valley, I want to be IN the mountains. Ok, ok, Tiger Run near Breckenridge, at 9500 ft. elevation might be a bit TOO harsh! And of course, I'm looking forward towards the change of season into September & October, and then that first snowfall of the season! 
Ok, before I talk too much… watch this video, then I'll share more below –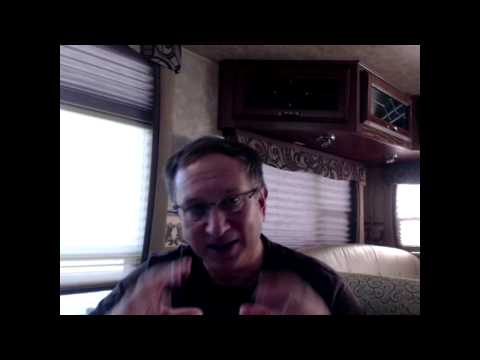 Neat, huh? So, as I travel, I've met people…lots of good people. People who are grounded, solid Americans. I've formed some new friendships – some will be lifelong. I have stories, and will share if you contact me and ask. The bottom line is most people are good, warm, and caring.
From another viewpoint, many are concerned as well about our nation and its future – many sense something is wrong and don't quite know what to do. And many are frustrated that they can't make ends meet the way they would like. This is where I am glad I'm now able to share two great MLM's (which are NOT for most people since most can't "make it" in network marketing – no matter how good the product or company. )
Can I be real for a moment? I'm so darn hesitant to say what is *really* on my mind when it comes to the state of the "home based business" industry, but shoot, its out of control! Diet products filled with POISONS… and when you call someone on that – a rep for the company that is, all they say is "well, people ARE losing weight."  Penny auction "deals" where you are promoting a business that is simply preying on those who are MOST vulnerable – again – point it out to a rep for the company, and most do not care. Even those who call themselves "Christian" don't seem to be bothered by the business model they are promoting and supporting. Most recently – a new phone company – making FALSE promises (nationwide 4G service?!) and charging MORE than MOST of the discount carriers that are already established (and do ANY of them tell you what you LOSE when you leave the world of ATT, Verizon, Sprint, and T-Mobile?? (nope!)
I'm sorry, but I *had* to. I don't want to come across as "negative", but, I feel that too many people are suckered into these programs – and – while I'm on it – the "guru's" best course to generate tons of traffic nonsense for $498. – ever wonder why most don't charge over $500?? (Has to do with business regs in some states.) So… for me, I try to keep it real. And…if you ARE entrepreneurial and enterprising, there is a TON of free and worthwhile content all over my site right here!  
If you are still reading, first, THANKS, it means you CARE. Second, if it isn't obvious by now, and yes, I can be *very* direct, I put morals, values and ethics AHEAD of profit. I could join some of the crap I named above – in fact – I was offered early positioning in virtually every program for the past couple of years. I pass on 99.99% of it. Honestly, and you can peruse this page, because the 2 MLM's are linked on the page – I'm not one of those guys who hides his affiliations and makes people jump through hoops to find out what I'm doing. 
Hey, got a thought? Want to reach out to me? I'm at 561 676 1205 and I'd love to hear from ya. I *do* answer my own phone! You can also reach me at alan@alansills.com