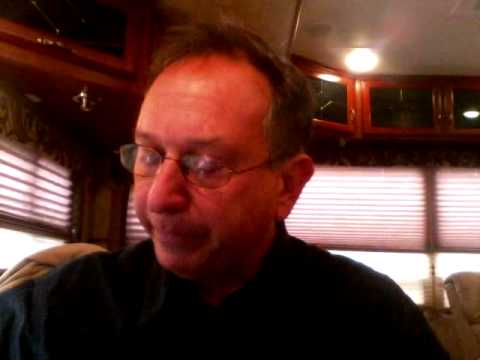 It has been just over a month since my last post. An unusual gap for me, but my life has completely changed in the past 5 weeks. When I moved to Florida in 2006, I made a commitment to help my Dad through his last stage in his life. When that commitment ended on November 7, I began the process of grieving his loss (he had a great life and is now with the Lord, so, other than missing him, whats to grieve?)
I began the process of closing his affairs and moving on with my own life. In just a few weeks, I have a new "5th wheel" (see the photos) and a Ford F250 truck. I have traveled from So. Florida to Northern NJ and lived a lifetime along the way. I developed new skills, new confidences,  spent some time with my brother and his 8 dogs, met angels (yes, most definitely angels – more on this soon) and attended a high level internet networking conference with Daegan Smith, clearly one of the most talented marketers in our nation.
At Daegan's event, I met some wonderful people, made some new friends, and perhaps some will become business partners in one of my two major projects. I am also feeling better…actually better than I have in quite a while. Yes, I've been eating better, but its more than that. I know that the advice my brother has been giving me for the past 3 years was good advice…and me – mr "thickhead" finally acted upon it…and now I'm feeling better – even good most of the time! And yes, that has become my 2nd project.
So, my biggest challenge is to know where to begin.  I'm going to keep this post relatively brief as I still have lots of things to do – some personal stuff got set aside to handle my Dad's estate and the travel (I've driven about 1700 miles in the past 10 days) has cut into the time I've needed to take care of other routine things.
I will end by sharing this much – look at the photos below. I took a hike yesterday for about an hour. There was snow on the ground and the temperature was right around freezing…and I loved it! I am clearly not a warm weather person! It was nice to commune with nature, be in NJ, if only for a few days (I do plan to get into NYC in the next few days – I love NY at Christmas time!)
I will also encourage you – please do take a look at the reason why I'm feeling better – http://leadership4success.com/goodlife   Be sure to take a look at the cardio products &  hair of the dog… these are "game changers" and I (for the first time) am really behind these nutritionals. Want to know why? Stay tuned…more is coming in this area – I will share my discussions with the owner/developer/manufacturer of these products.
Lastly – my thought is this – when you hear what the past 10 days have been like – you'll understand why I say this… never give up…always persevere…and believe that you are never alone. If you want to make something happen, believe it CAN and WILL happen…and then watch the magic occur. I'm not often cryptic in my writing, but trust me, the past 10 days have been amazing… more soon.
Truly last thought…I am dedicating 2012 to helping as many folks as possible to achieve their dreams – both big and small as I can. Based upon the past few weeks, I know that that is why I'm here.