Steve Jobs – An American Hero – yes, I don't think I'm over stating it. Watch the video below to see and hear my thoughts. The first words that come to mind regarding Steve Jobs are entrepreneur, vision, risk taker, principles and American Exceptionalism. In my brief talk, I elaborate upon each. The world lost a leader yesterday…fortunately for us, he leaves behind a legacy – a legacy from which we can learn for the balance of each of our lives.
We live in pivotal times with IMHO very few leaders – Steve Jobs is one of those leaders (watch my video to see who else I name as a leader whom we can all learn from.)
Enjoy my walk down memory lane as I regale you with personal experiences with the Apple IIe, Powerbook 100, 190 and the Mac 6100 – and how I used these machines in the course of my instruction of adolescents.
All I can say is I leave it all out there for you… if my thoughts resonate with you, pass along this post and feel free to comment.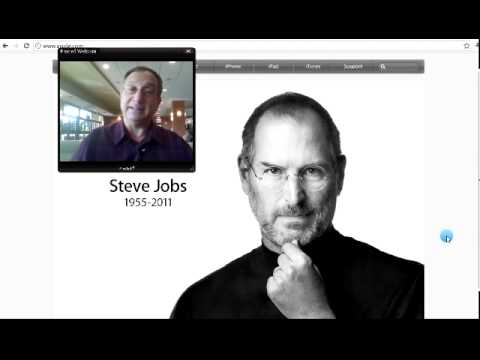 To act upon what I mention within the video… click HERE