Spending a winter in an RV can be an experience of a lifetime…
Multiple challenges – sometimes several at once arise when the outside temperature falls to -35F (and then barely crosses zero degrees in the "heat" of the day!) Yes, at times the cold was "biting", but this campground in Steamboat Springs is in the deepest part of the valley the town is located in and a "temperature inversion" insures cold, dense air collects for much of the "dead of winter".
As you'll hear and then see, I had to make several modifications and preparations for the upcoming winter in October and November – but even with those preparations, challenges arose. Those challenges included water freezing (multiple times in multiple places), frozen grey and black tank levers (you can't "dump" when the levers won't move!), refrigerator failure, water pump freezing, slide outs requiring snow removal, and more. 
If you're ever thinking of such a lifestyle, watch this video and enjoy!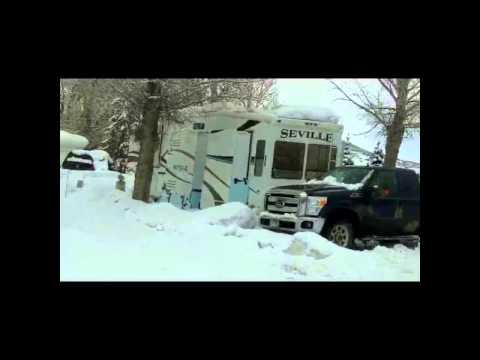 If you want to learn more about my "location neutral" lifestyle and how I generated it, have a look around my page and feel free to check out the banners below to see what it is I do.