I have always been a "news junky" – I used to find myself checking the Drudge Report at least 3 times a week to get the latest. Now, it is closer to 3 times a DAY – and most of the time, there is a MAJOR development, issue, report, etc. on his page – EACH TIME I VISIT. What I'm trying to say – and perhaps you see it too is things are happening at a faster and faster pace.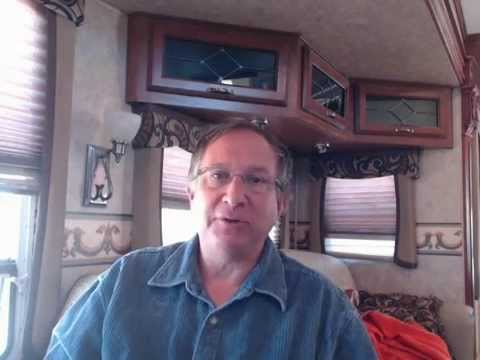 Having lived near NYC for much of my life and truly enjoyed each and every visit to "Gotham" after my brief 20 minute drive (on the times I didn't encounter a protracted delay when approaching or entering the Lincoln Tunnel, I found yesterday evening's reports to be almost beyond believe – except for the fact that I'd been EXPECTING such news at some point.
Of course, I didn't expect a EBOLA OUTBREAK in Manhattan and a TERRORIST ATTACK in Queens on its finest – the NYPD.
Am I OVERSTATING?
You the reader my choose to speak up (and you can via the reply area below), but I don't think so.
My greatest concerns regarding our current handling of Ebola
The Doctor who tested POSITIVE FOR EBOLA PASSED his "temperature test" at the airport upon his recent return

The Doctor (and the MORON GOVERNOR ANDREW CUOMO) refer to his actions as "limited exposure to the public" even thought on the NIGHT BEFORE he was admitted, he RODE THE SUBWAY, TOOK A CAB, and WENT BOWLING.

The EMS workers reportedly tossed their CONTAMINATED PROTECTIVE GARMENTS IN THE REGULAR TRASH
Why have we NOT STOPPED THE FLIGHTS (from W. Africa)?? Why are the BORDERS STILL WIDE OPEN??
Think about it – if we stopped the flights AND re-open Ellis Island and IMMEDIATELY QUARANTINE ANYONE returning from W. Africa (American Citizens AND US Military) for 42 DAYS – yep, that's what the World Health Organization now states is the time to catch 98% of all ebola infections – NOT 21 days. Note: Stopping flights IN does NOT mean stopping HELP from getting TO W. Africa! They DO need help – but NOT the 101st Airborne AND the US Marines – they are NOT medical or construction oriented troops. (IF that is their goal??)
By the way – YOU can google ANY of my claims above and validate them for yourself. I will point you the reader to the Drudge Report for a reliable source of articles and information. 
Terrorism AGAIN in NYC – but will ANYONE acknowledge it as such??
Terrorism (by INSANE ISLAMIC NUT JOBS – and NO, I am NOT "indicting" ALL those of the Muslim faith) has once again hit NYC. And in many ways it is as serious as what happened (way back) on 911. Did YOU know that a group of NYC cops were ATTACKED by an insane islamic nutjob with a HATCHET??
Not a big deal?
Well, sure, ONLY one cop was injured, and ONLY one insane islamic nutjob was killed, but- haven't we heard there are MANY of these nutjobs throughout this country? In the past few days have we perhaps seen "the tip of the iceberg" from events in Canada and NYC? Perhaps Facebook, with all their data collection abilities could identify those who have insane islamic nutjob postings on their "wall"… you know, like the ISIS flag; references to jihad and other similar references.
We are told these nutjobs are "lone wolves" – but how many are there? AND are they taking cues from public statements by islamic radicals over in other parts of the world – or perhaps from leaders in US based mosques??
I'm NOT advocating for giving up even MORE of our freedoms than we already have – but – for those who choose to publicly post such things, we can AT LEAST determine whether they are US Citizens (if they're not… WHY are they still here after posting such things??) and if they are – WITHOUT denying their Constitutionally given rights, authorities need to do what they LEGALLY CAN do.
Isn't this all simply COMMON SENSE??
You know, I would MUCH RATHER be focused on the amazing parts of the nation I have traveled through (from Idaho to Colorado over the past several weeks) – and I try to track my travels and what I have learned on my RV Across America blog, but when crap like this happens in a city I care greatly about… it captures my attention. I also promised a LINK to my "Typhoid Mary" post on my RV blog. 
Protect Yourself – Preparation 
Here are a few thoughts… 1) Take Action to BOOST your immune system  2) Have enough Food AND Water on-hand so you do NOT have to go out for a period of time (if it comes down to that)
Boost Your Immune System with the following (and yes, I do each daily)
Red Algae – This has been recommended to me from several trusted sources.
The two species of red algae in this product Gigartina and Dumontiacaea  have shown in research studies to be antiviral.
Colloidal Silver – This product has 16oz. of 240ppm Colloidal Silver – a well known (and old) solution to boosting your immune system – before you accept this statement as fact, do your own research! Given the price, quantity and concentration, this looks like a "best in class" to me.

Arginine – Yes, Arginine! You may know arginine as a vasodilator (relaxes your blood vessels), as such it shows GREAT PROMISE in reducing your risk of heart disease, reducing blood pressure, stopping migraines, addressing ED. Research I have recently found indicates Arginine helps to BOOST YOUR IMMUNE SYSTEM.
My chosen "best in class" recommendation can be found HERE (or click the image below).
Food and Water to Avoid Public Places – IF it comes down to it, better to be prepared…
I travel with FOOD and the ability to create POTABLE WATER. I opted to purchase from Wise Foods because their food is good for 25 years AND is packaged in packets of 2-4 servings. Many "food storage" companies store their food in "bulk" – reducing the time to consume it to a few weeks after the container is opened; Wise insures that each packet contains a small quantity serving. If you want to take a look at Wise Foods, click the image below (full disclosure: I am an affiliate for Wise Foods and will receive a small commission if you make a purchase – the same is true of the water filter I highlight below)

Save $125 including FREE Emergency Supplies and FREE Shipping on Wise Company Premier Kit – Buy Now at $719.00! (valid until October 31, 2014)
  (This is a SHORT TERM special offered by Wise)
We know we all need food and water. Wise Foods is MY answer for food; Sawyer filters is my answer for water. The requirement here is you need to be near a source of water. It does NOT need to be potable water – most rivers will do fine. I would avoid water that has raw sewage in it, but virtually ANY other source of water will work. Here are the details on the Sawyer filter I recommend…
Staying OFF the grid – OUT of grocery stores and restaurants…
I truly hope it does NOT come down to THIS! But… consider this: With food (it doesn't take up much space) and water (by going with filters – I'm saving weight and space), you can truly go "off grid" for quite a period of time.