Is it really possible to fall in love with your rv insurance company?!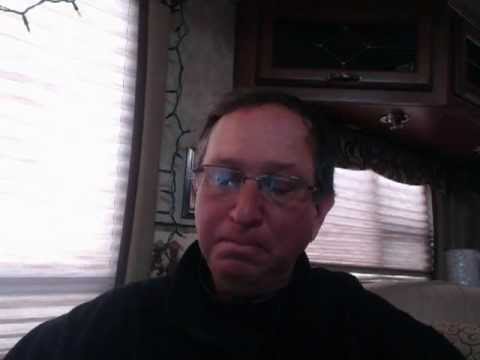 Well, at least I have developed a healthy respect for them! Allow me to introduce myself, my name is Alan Sills, I am a full time RV'er and have been since December 2011. At the age of 53, I was a bit young to "hit the road" full time, but I run my business largely from the keyboard of my laptop, so, thanks to the Internet and wifi, I am able to support my traveling lifestyle from anywhere! I have had my rv insurance with ExplorerRV since nearly the beginning.
Always one to be a comparison shopper, I shopped several insurance companies before choosing ExplorerRV. My primary motivation for choosing them? Let's be honest… it was the price! (They ARE quite competitive.)
It was more than that though – from the get-go, they demonstrated that they clearly knew their business. They were licensed in the state in which I was establishing a residence (South Dakota) and they recommended the right options for both my new truck (a 2011 Ford F-250) and my "5er" (a 2011 Crossroads Seville).
Knowing I was going to travel full-time, it was important to me to have enough coverage, and as my first year on the road has demonstrated, those choices early on were very important when "incidents" occurred during the course of my travels.
My first few months were uneventful, despite my initial fears over driving a much larger vehicle than I was used to and pulling a 38 foot behemoth behind me! I was diligent about doing research about my prospective route before traveling it to insure there were no unforeseen obstacles (low bridges, excessively winding roads, etc.)
It was one beautiful morning near Moab, Utah where I let my guard down – just a little, and it cost me. Just outside of town, I entered a "BLM" (Bureau of Land Management) Campground. The campground, and access road were clearly not designed for a rig my size, and in trying to navigate through, I ran over some large rocks – large enough to cutup the underside of my trailer.
When I got back to Moab, I realized I had done some damage, but I still had no idea the extent. I stopped in a small town about 60 miles South of Moab, spoke to a mechanic who looked and saw one of the tanks was damaged, but again, he (and I) had no idea of what I had really done.
My first call was to ExplorerRV claims, and this is when my choice to use ExplorerRV really began to pay off. My claims agent explained that it was MY choice as to where to bring the RV for repairs, AND that if a hotel stay was needed, I was COVERED for up to a dollar figure that would (if necessary) allow me to spend the better part of a month in a hotel while my RV was being repaired.
To get a free quote from RV Explorer, click HERE or just call them (1-888-774-6778 – and please mention "sills" to get the best quote)
My next call was to the manufacturer of the RV. After sharing where I was (just a bit south of the middle of nowhere!), they recommended a repair center in Albuquerque, NM. Just a "short" 350 mile drive from where I was! Since my RV was drive-able, I decided to make the trip to Albuquerque – and I found myself hoping I would not end up saying "gee, I shoulda made that left turn (in Albuquerque)" – sorry, I had to.
Rocky Mountain RV was to be my repair center and ExplorerRV arranged for an adjuster to see my rig, I then awaited the news – over $15,000. In damages and an estimated week in a hotel once parts arrived. In the interim, the repair center recommended a local RV park to stay at. My claims agent then worked with the service center to arrive at an agreed upon figure and then mailed me the check that I would later present to Rocky Mountain RV upon completion.
As I'm sure is often the case, repairs took longer than expected, and the service manager had no issues clearing it with ExplorerRV that I could extend my stay at the Best Western in Old Town where I chose to locate for the days I would be "on vacation".
All that occurred in May and early June, only a few weeks later, in mid-July, I had a blowout underneath one of my slideouts on the 5er. By now, I was on a first name basis with my rv insurance claims agent! This repair was handled just as smoothly as the first. I chose the repair center, McClains RV in Denton, Tx. – another honest and superior and highly recommended RV repair center, ExplorerRV handled negotiations with their service writer, arrived at a figure, and the process towards completing repairs was begun (again).
Are you an "RV'er"…thinking of getting an RV? Have you joined RV Across America (on google+)? Click HERE to join now (free). 
Since then, things have quieted down a bit! No claims in the past few months. I'm set for the winter in Steamboat Springs, Colorado (hey, I'm a skier!) And…I can report this – I received an offer of renewal for another year, and despite two claims totaling nearly $19,000., my total insurance (for the two vehicles) went up only $150. Now do you see why I titled this article as I did?
Alan Sills
http://alansills.com
561 676 1205
To get a free quote from RV Explorer, click HERE or just call them (1-888-774-6778 – and please mention "sills" to get the best quote)