What do North Carolina, Texas, and Costa Rica have in common?
Stumped? Well, it isn't a fair question!
Why?
Because only I can know!
You see, these are where calls came in from over the past few days – calls expressing interest in Send Out Cards. Calls that were made after these folks viewed videos I created and posted on YouTube.
Think about that for a moment. Most directly, what did it cost me to post those videos?
Answer: NOTHING
Now of course, there was some prior investment of time and money in learning how to post AND rank the videos.
Rank?
Yes. Everyone knows the #1 Search Engine is GOOGLE, but did you know that YouTube is #2?!
Yep. Create a video with a CLEAR, CONCISE message and a "call to action" (like giving your phone number and inviting the viewer to contact you) AND getting it ranked on Page 1 of the results for your chosen keyword, and you are well on your way to success in business (or at least in getting your message out and seen by many.)
This is why I received calls from those most disparate locations over the past few days.
There is a bit of an ART to ranking YouTube videos and I will not pretend to be an absolute guru, however, I am getting quite good at it and I will be developing some materials to help you do the same. In recent weeks, I have 4 videos ranking on page 1 for various keyword terms.
Here is an example – and consider the potential of this for anyone who wishes to work from home. This video was posted less than 24 hours ago (as of when I'm writing this). My latest check (on Aug 5, 2014) shows it is at the top of page 3 on youtube.com. I want this video on page 1 for my chosen keyword and am actively working towards achieving that goal.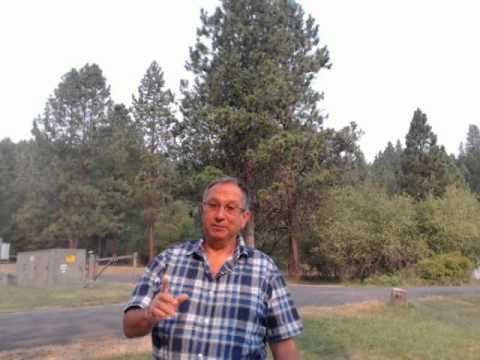 YOU can help! If you click the video and view it in YouTube (click the YouTube logo in the lower right to open the video in YouTube), you can "thumbs up" the video (if you like it) and leave a comment. This social interaction is one of the metrics used by Google/YouTube to determine who gets the coveted #1 position on page 1.
As you view the video, note the title and look at the description. These provide clues as to the keyword I'm trying to rank for AND how to go about achieving that goal. Know however, what you see under my video is only part of the story for what is required to land on page 1 of the YouTube results for most keywords.
Think about it… this really is a PARADIGM SHIFT – especially in the work from home realm!
Years ago, to gain exposure for your business or message, you had to purchase space in a newspaper, or on air via radio or TV. And… this was (and is) expensive. With Google and YouTube, IF you can get a high ranking for a video or post, then you're getting lots of exposure for FREE. And if you were in the work from home world, it could mean endless networking through family – friends – and neighbors, and certainly THEY tired of it even if YOU didn't!
When it comes to ranking videos…
The "magic formula" has to be one-part great service, product or concept; one-part effective communication; one-part great YouTube and/or Google ranking.
That "formula" can only lead to success – and probably much more than you are expecting!
A Note About "Keywords"
A keyword is a word or short phrase that people type into Google or YouTube and then in turn, Google tries to provide the most relevant results for that keyword. For example, "business" is a keyword, but it is a very generic keyword. "Home based business" is also a keyword, and is considerably more directed. "How to succeed in a home based business" is a very directed keyword.
To know which keywords to seek ranking for, one must use a tool (and I can suggest one HERE for the interested reader) that allows you to assess the popularity (number of searches) for a keyword and the competition (number of other folks trying to rank for that keyword). Armed with that information, you can then determine which keywords are best to try to rank for in light of what you're marketing or the message you wish to deliver.
Google and YouTube have risen to the heights they have achieved online (as the top 2 search engines) as they are VERY good at giving the "searcher" who is entering a search term (keyword) into the search box the ideal results that they are looking for. As a content creator, your goal is to meet the needs of that searcher and get Google and YouTube to recognize that you deserve to be in the #1 slot on page 1!
All of this is great news for those who wish to "work from home" – or in my case "work on the road" as a full time RV'er. The day truly HAS arrived where you can earn a living from the keyboard of your laptop while working deep in the woods – which is precisely what I am doing at this very moment – enjoying the peace and tranquility around me, in the still very comfortable mid-morning temperatures.
If you felt you derived value from this information, please do leave a comment below.