Nov 10 2013
Catch my quick video, then don't miss the photos below!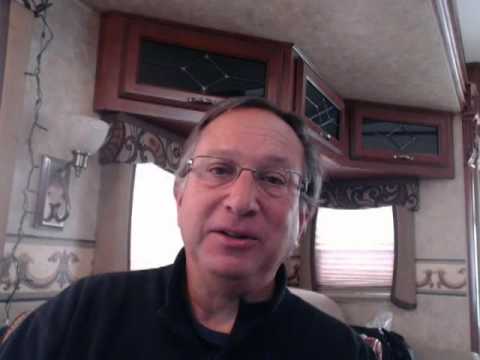 November 1: I arrived (back) at the Steamboat Campground, 6700 ft. elevation in the heart of the Rockies. It felt GOOD to be back! I had Springsteen blasting on the way into Colorado as I drove from Lander, Wyoming. It was a beautiful, but chilly day (low 40's). Normal for this date is around 50. Still on Daylight time, I had some time to setup and do my best to work around all the mud.
Mud Season
Even though they call this mud season, its more often not literal, but this year, the entire region has been bathed in rain (and snow) for the past 4 months – perhaps the breaking of a drought? In any case, the weather for the next two days was *spectacular* – low 50's and brilliant sun. This gave me time to prepare for winter, and as it turned out, its a good thing I did not waste those days! You can see photos and more about preparing my RV here – basically this post details
A winter-like storm was on its way and it hit (in stages) starting late in the afternoon of November 3 with moderate snow and temperatures dropping into the teens! By the morning of the 4th, there was about 4 inches of light powdery snow (see photos) and the temperature had fallen to around 10F. Colder weather was yet to come, by the 6th we were near 5F in the morning – and on the 5th and 6th, temperatures never rose above freezing!
A few days later…
I'm writing this on the 9th and the snow is now a quickly fading memory as temperatures have been near 50 for the past 2 days and into the 50's today…but it is a definite reminder of whats coming. In fact, before the mountain opens on the 27th, it is now likely we will experience another round of snow (an early guess of 10-15 inches in the valley) in about 10 days. Of course, my view is "let it snow" since I live on a bus-line that runs every few minutes to town and the mountain! Oh, and its FREE! **I love this lifestyle!**
This recent snow was even enough to get out on my cross country skis and tool around the campground – its nice to be back on something that slides – and be out in temperatures where 20F is something you *may* reach "later". 
**************************I gotta share this***************************
With the Holiday Season approaching, you just *might* want to send the "perfect" Christmas – Chanukah – Holiday Card
Thanks to "Send Out Cards" – you CAN. And the best thing?
They're REAL cards and you can include a gift and you NEVER have to leave your easy chair as you create YOUR perfect card!
********************************************************************
Ok, I just took a break from writing to get my morning coffee (in the campground office), and spend some time getting inspired as I stood on the bridge over the Yampa River that basically cuts this campground in half. Ever wonder how water just *keeps flowing*? And the best thing? The water levels are up for this time of year! Makes for a great "show" as you watch the river and it confirms how wet an autumn it has been. 
Just last night, I was reminded how much I like this region. I was soaking in Strawberry Hot Springs – about 20 minutes outside of town, a natural hot springs complex with pools as warm as 107! The night sky was amazing. Between clouds of steam you can see the Milky Way along with more stars than any city-dweller can ever hope to see! 
So, that's about it (for now). Winter preparations are nearly done for my RV; my next project is the Christmas lights along with accepting delivery of a 120 gallon propane tank – which based upon what I've learned, will hopefully require fewer fills than last year! In closing, I can't begin to tell you how much I like this region – relaxed residents; not too crowded; remote; in the mountains; and a challenging lifestyle!
But before you go…
I do have one favor to ask. I have two new website "projects". I'd ask you to visit them (they're linked below). My goal is to rank the sites on page 1 of google (and the videos on page 1 of youtube) and then monetize the sites (you'll see the banners and promotions on each site). If you'd be kind enough to visit each site and if you have a moment, look 'em over and leave a comment (on the Miracles and Massacres Review site) that would be great! Then below the links… enjoy the photos!